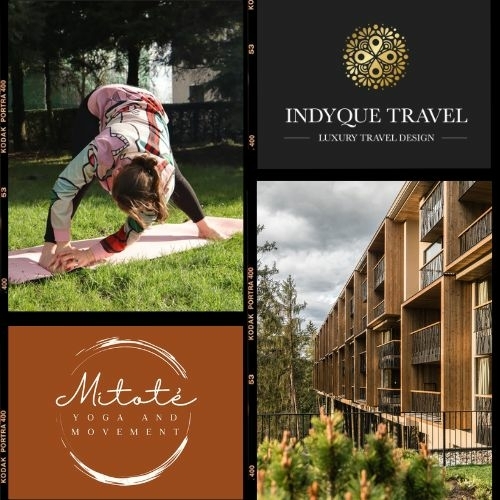 Make time for YOUrself and return regenerated
Whilst the sun is rising, we will enjoy this beautiful natural wonder with a sunrise yoga session. Enjoy the sound of this? Keep on reading!
This retreat will be held in the theme of spring. The winter gave you the opportunity to cocoon, get back into your shell and turn your gaze inwards. It possibly also helped you to decide what is good for you and what is not. And hopefully this time of introspection gave you answers to what direction you want to move, what choices you want to make and where you're heading. With this yoga retreat we deepen these choices and manifest them.
During the retreat we will work with our body and soul, in a soft way. We are going to enjoy the relaxation and getting closer to the silence within us.
Often we think of relaxation as loosening the tension in our muscles, but during retreat we will go further than this. We search our body, we experience where energy possibly stagnates, or where muscles are tensed, where we have the feeling we block. We will work into the fascia, giving more space and movement to the body. Spring allows us to blow new and fresh energy through our body.
The quality of me-time is to allow, accept and feel. Experiencing the space and silence to actually come to this point.
Walking, wandering or hiking, all brings you the experience of slowness. Slowing down is a perfect way to experience the emptiness and space, clarity. Emptiness, the void, 'nothing'; there is the point we find the core essence of our being, back to your true self. The clarity, the creativity, the energy to blow this new and fresh wind into our present life. Typical for spring is allowing the energy to flow.
Make time for yourself, take the time and come back regenerated from this Ultra Luxe Yoga Retreat.